PLEEEASE Release Me!

Creativity can be a funny thing. We've all been victims to creative block from time to time when we are searching for something new, but it seems to elude us. Here at Bentley Productions we believe that your imagination is your only limitation! If you get stuck here are some different ways to brainstorm ideas for your next event to release those creative juices!
New environment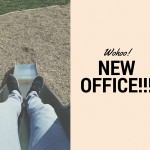 Switch up your environment to switch up your thinking. Step away from your desk every hour. Get out of the office at lunch. If you're trying to create something new by sitting  in the same old office, get yourself into a new space pronto! Research has shown that sound, smell, and colours can impact our creativity and ignite new centres in the brain.  Dez our Production Manager can often be found 'working' on the slide in the new playground near our office…..switching up the environment he sez! Hmmm!
Research  
Waste…ahem …..Spend some time checking out Pinterest and Instagram. Google your peers around the globe. Sometimes seeing what's already been done will expand your brain to see what's possible. If this doesn't fire up your creative juices it may fire up your competitive streak! Fire in the belly is always good we think. New vision equals new ideas – Right?
Shoot the Committee
 There is something in the Irish psyche that loves a good committee or 'comm – ih – TEE' as Dez would say. We love nothing better than to chat, debate/ argue, get it all off our chest, have a good row, go around the table about it until time is up and no decisions have been made! Marvellous! Love it! If you're used to having group meetings, try the separate approach this time and see what everyone creates on their own. Delegate specific time to this solo meeting and then regroup to compare and contrast ideas – no pressure people! Much like changing your environment, change how you approach brainstorming with others. Do something different to produce different result.
Mind Mapping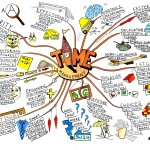 Mind mapping begins with a central idea in the middle of the page and then allows your brain to expand ideas from there. It is a technique that has been around for ages and is a great way to fire up the grey matter. Mind- mapping provides an easy way to see associations and connections between ideas. Instead of getting from A to B you may get to L or M with a greater understanding of how you got there.                                                                           
Image source: https://www.mindtools.com
Have a Laugh!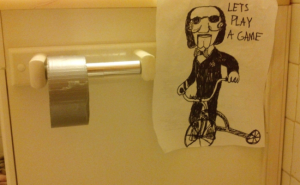 Here at Bentley Productions we enjoy a good slagging match which mostly involves laying into Dez our Production Manager, the most droll Clare man you have ever met! A few days later however the antagonist will find a laugh out loud poster pinned over the water cooler or will be the victim of a stealth operation office prank! SORRY DEZ – we are just helping to get your creative juices flowing!
Don't let your creative blocks stop you from creating something really exciting for your next event. These techniques will help jumpstart the creative process and help you take that new idea from dream to reality.
Image source: http://www.wix.com/
Ta Daaaa!
Main Image source: https://www.linkedin.com