Ready for the weekend, and beyond
A day in the life of the Production Manager
    Click as the door shuts, the grinding of coffee beans through the machine, the noise of chatter. No I haven't just arrived at a coffee shop, this is happy hour, Monday 9am at Bentley Productions. Picture a coffee shop colliding at high speed with Glastonbury and you've kinda got the picture! After a few brief muted hello's to those chatting to clients on the phone I sit at mission control with my first hot brew, knowing that this is the one moment to stand still today.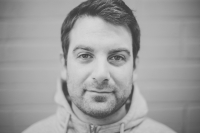 I'm Dez and I am the Production Manager. I make a terrible cup of tea as my colleagues can testify to, I like sandwiches and a good waltz. I can also help you build a truly awesome event. As the computer screens glows to life it's time to clear the minds cache. I scan my inbox…..nope all those emails are still there. No email Fairies around here!
    When working with one the busiest production houses in the country prepping for a jam packed weekend, while also managing clients events happening months in advance is no mean feat! The talented team has guided the client through the booking process, whilst afterwards here in production land we need to design their event, and deliver to their requirements. The diversity of such events is what keeps the coffee machine humming and the buzz going around the office. What we do demands experience, commitment and genuine pride, so whether we're dealing with a loved up, super excited Bride & Groom, or designing visuals and sound for a corporate event, the same processes applies.
    Deep breath in….and out…. Today kicks of with a review of this coming weeks events, and beyond if possible! So many boxes need to be ticked. Firstly, double checking all the event details we have collected from the client over the past few months. To give a wedding as an example, location details, timings, musical  requests, insurance details, and payments, guest info etc. Follow this with all those back and forth emails with little surprise line items, 87 song requests, and it's  time for more coffee! We also need to double check our daysheet with that of the wedding coordinator. Inevitably there will be changes needed, grrrr, but the end  product must still be the same regardless of the challenges.
    On all our events, working with the best personnel in the business is a must. Musicians, Sound and Lighting designers, event management personnel, all come together on their respective events to deliver the clients vision. All these super talented folk need detailed briefs specific to our clients needs. Clients have spent months planning their events, for some Brides & Grooms for example this could be rounding up to a year or more. While they have the nifty BriteBiz.com software at their disposal to help manage their event, the production manager still plays a pivotal role in managing their details, requests, and more importantly their expectations. The Production Manager takes all of these factors and executes a successful event. In the right hands, the clients event can speak directly to their vision.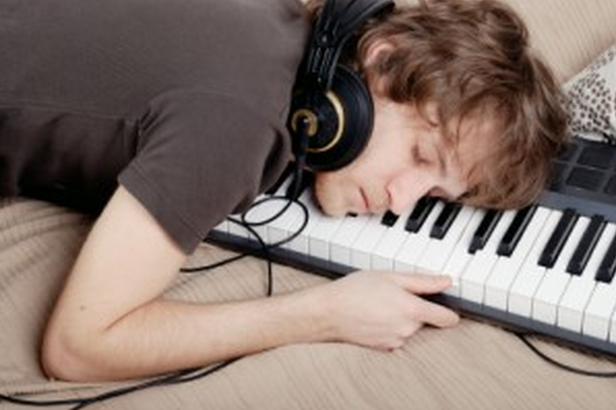 Skip forward to mid afternoon and we're almost done with this weeks review. Mid afternoon being the key word here folks, as this is the earliest you're going to be able to get a musician. Final step is to brief all the lovely musical folk that pack dance floors each week. Making sure the musicians understand the event if hugely important. It is not simply the case of turn up and play. The band must consider, the type of event, location, age groups, client briefs, themes, the list is endless. Making sure the musicians are aware of the specifics makes for a successful event. Again, working with the best in the business certainly helps. We cater for a gazillion different types of events each year so our musicians need to be very adaptable to changes both in the schedule but also when confronted with challenging events.
    As the afternoon slump kicks in and we all fight the urge to eat our weight in biscuits, it's time to box of those events for the coming weekend. Well those that I can anyway. You see it's a constantly evolving process, right up to the day of the event. You will have some wickedly organised people who would just stop short of doing it all for you, then you have the not so organised… that well… couldn't organise a sock drawer. Up until 5:00pm Friday afternoon and beyond the Production Guru will deal with events, all because I am part of a team of passionate people who LOVE what they do. As a Production Manager it is my job to take that pride and hard work from the team and ensure it stands up and shines at every event.
I also refill the water in the coffee machine.