Using Periscope at Your Events: 5 Quick Tips you need to Know!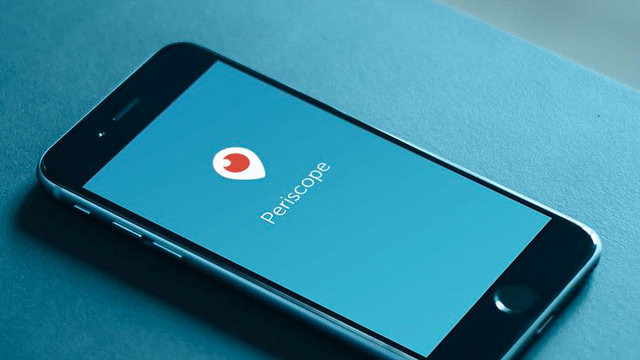 Periscope allows users to broadcast instantly via smartphones and mobile devices. It can hugely increase the reach of your event by sharing real-time footage with those who cannot show up in person. Live streaming isn't new, but it has previously been too expensive for frequent use. Incorporate Periscope into your next event to generate valuable content your audience will love!
Here are five quick tips you need to know before mastering Periscope at your next event:
Get a Tripod. Short streams can be easily broadcast  by just holding a smartphone. For anything longer use a tripod. A tripod allows for much higher video quality and viewers won't feel seasick during the broadcast. Always good!
May the Force be With You: You do NOT want to crash the network whilst live streaming. Periscope can slow WiFi speed for an entire audience. Check the bandwidth in your venue before using Periscope! Nuff said!
Lights, Camera, ACTION: We are live people!. If you're used to fine tuning your audio and video you'll need to adjust your approach. There is no post production editing! Once you go live there is no turning back so try to relax and go for it. Don't worry about making it sound too formal – audiences will respond to a genuine approach.
Embrace the Chat: Don't be scared to use the chat functionality – there are far less lunatics in the world then we imagine and most of them are too busy to turn up to your live streaming event! Using chat viewers can ask questions or make comments. It is a great way to  build buzz around your event.
Feel the Love: You can see how your content is resonating by how many "hearts" you get. Viewers can tap the screen to send the broadcaster colorful hearts when they like something during the live stream.
In summary Periscope can really boost engagement for events and is a modern way to connect with your audience. It's also a great way to create content that your audience will love while also feeding the always hungry social 'Meeja Monster'.
Ta Daaa!