You made what was going to be a good night absolutely amazing.
Anne Marie Breen, Vodafone
A quick note to thank you all for a great night at our Christmas party.
Miriam Duffy, KPMG
A pleasure to work with  – thanks guys, we had a blast!
Selda Simsek, Leinster Rugby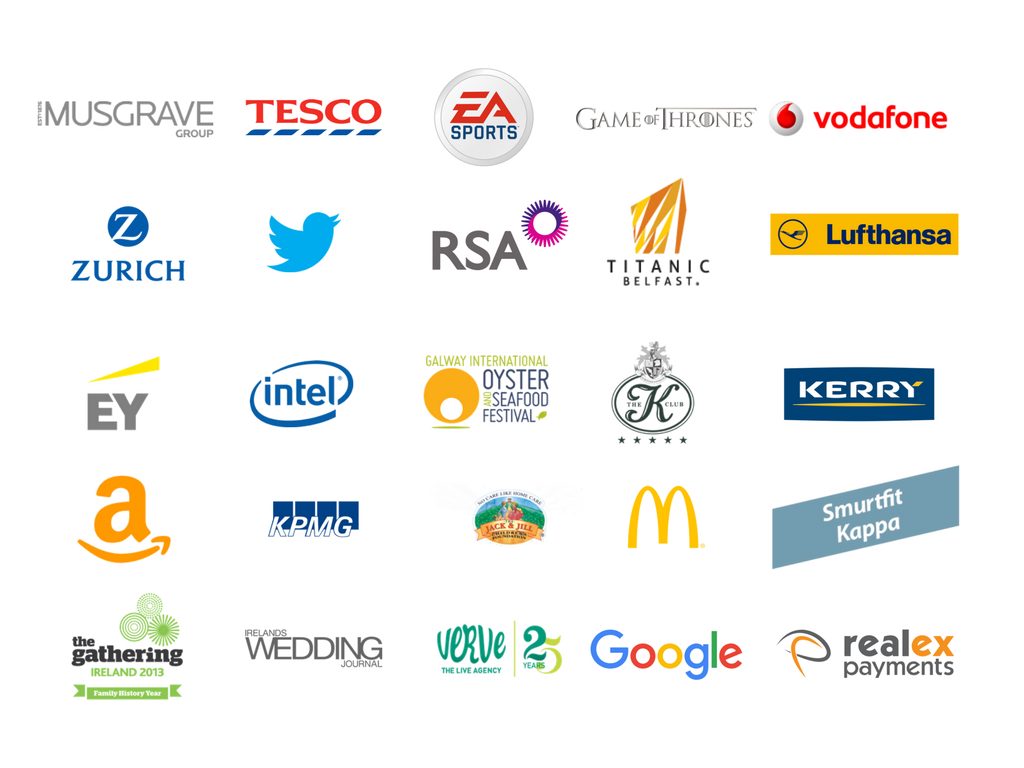 Feedback is that people are already wanting to book for next year, only if The Bentley Boys are playing!
Jacinta Warren, Bandon Rebel Week
A big thank you for all of your help for our event last night – you were absolutely superb!
Eimear Gannon, With Taste @ RDS
Everyone here agrees that Bentley Productions are the best entertainment providers in Ireland!
Julia, Brooklodge & Wells Spa
Bentley Productions are what is required by a large festival organiser. They are always incredibly professional and their flexibility was a great asset to us.  With attendees from across the globe as well as Ireland and UK, their style and energy was exactly what we were looking for. We didn't hesitate to book them again the following year.
Suzanne Meade, Galway Oyster Festival
The way Bentley Productions operate can be summed up in three words: Slick, Impressive, Professional. Planning decisions are made with impressive speed and executed with absolute precision. Our corporate clients are seriously WOWED! Job done every time! They are the 'go-to' company for corporate entertainment and production. 
Sean Gleeson, Findavenue.ie
You were highly professional and you catered for everyone. I'm sure we will see you next year!
Golda Burrows, 4 Square Media 
We would gladly recommend you, great show and a pleasure to deal with. Rave reviews from attendees!
Valerie Nolan, University of Limerick
We had an absolutely fantastic night last Friday and this was mainly due to the entertainment you provided.
Fay Garrioch, OSG Group