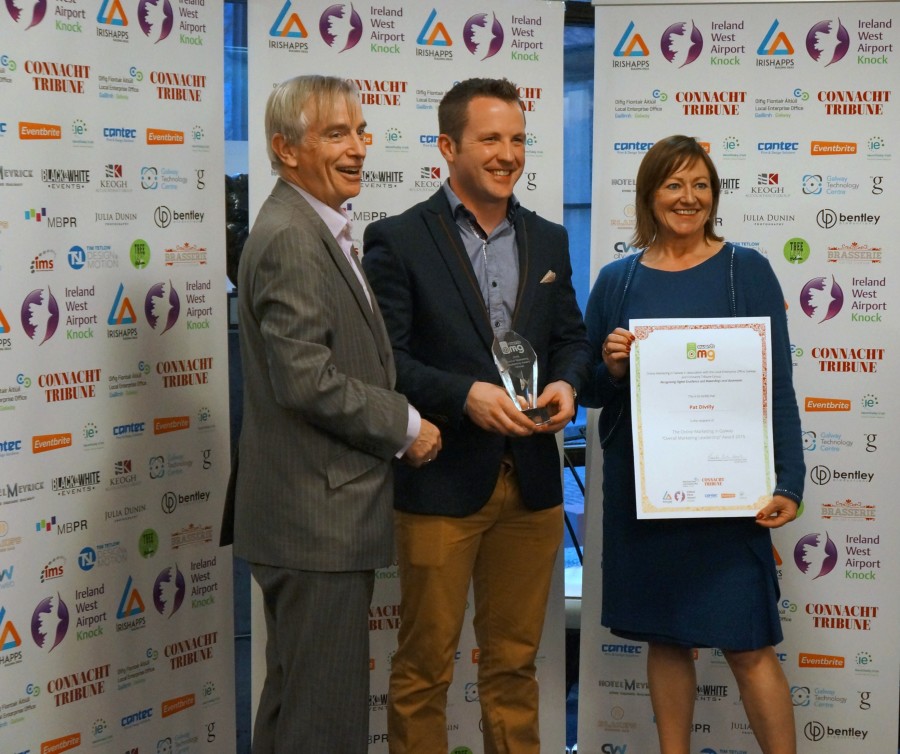 Bentley Productions was proud to be production partners for the OMiG Digital Marketing Awards 2015, held at the Town Hall Theatre on April 8th.
Online Marketing in Galway was established in 2011 as a way for local businesses, professionals and of course online marketers to network and share advice and knowledge on everything from marketing techniques to the use of free online tools. In today's world every business, large or small must engage with online marketing if their business is to succeed.
In 2014 the inaugural OMiG awards ceremony was very well received by businesses and professionals around Galway. This year the OMiG organisers wanted to go one better by improving the overall experience on the night for the nominees and guests in attendance by hiring our production company.
The night began with a brief introduction by M.C for the night Robin Chedgey, followed by a live panel discussion from top industry chiefs Joan Mulvihill, CEO of the Irish Internet Association, Catriona O' Kennedy, Head of Marketing and Communications for IDA Ireland and Pauric Lenehan, Senior Digital and Online Manager for Aviva.
All three industry leaders relayed their experiences and insights into the online world and offered advice to the large audience in attendance at the Town Hall Theatre. The trio spoke at length about social media, customer service, website user experiences and more. Joan Mulvihill, generous as always with nuggets of information even announced her 'weakness for redheads' following the screening of The Dough Bros Wood Fired Pizza film by TreeLight Pictures.
Further entertainment was provided during the interval by comedian Steve Bennett who aptly sang his hilarious song about Facebook and his efforts to avoid an ex-girlfriend.
Finally, we got to the reason everyone was there: Drumroll please………. and the 2015 Online Marketing in Galway awards go to:
The Award winners:
Best Social Media – Mykidstime.ie
Best Website – Vespa Ireland
Best Blog – BecBoop.ie
People's Choice Award – An Pucan.ie
OMiG Overall Marketing Leadership Award – PatDivillyFitness.com
OMiG Digital Marketing Awards 2015
---
Please share this blog!