Deep RiverRock and Bentley Productions have announced their partnership for this years' GroceryAid Summer Barbeque at Titanic Belfast on June 19th.
This very worthy charity brings together titans of the food and drink industries such as Tesco, Coca Cola, Unilever, Nestlé, PepsiCo and Heineken among many others to aid low income households. The Deep RiverRock Summer Barbeque aims to increase awareness of the support available from GroceryAid whilst also fundraising for the charity.
The team behind GroceryAid Northern Ireland work tirelessly to ensure this event is the party of the year and has a firm position on the social calendar.
'We are delighted to partner with Deep RiverRock for GroceryAid and always enjoy the magnificent surroundings of Titanic Belfast' says Director of Bentley Productions, Emma Killian.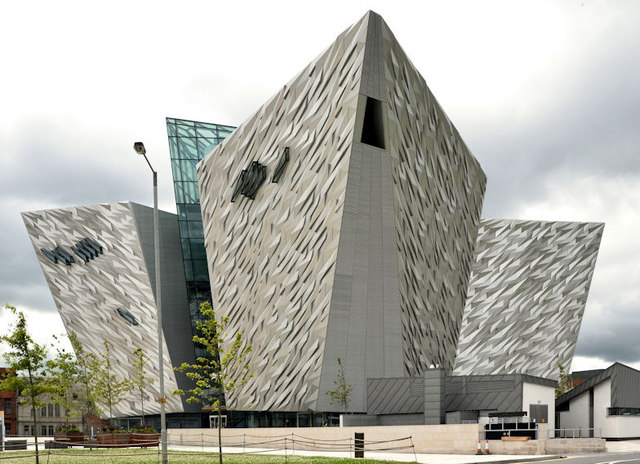 Since their launch in to the Northern Ireland market in 2012, Bentley Productions have enjoyed phenomenal success producing and entertaining at industry nights such as the Sustainable Ireland Awards, the Export & Freight Awards and the glamorous Game of Thrones wrap party at the historical Crumlin Road Gaol in Belfast.
'Establishing our brand in a new territory was challenging but exciting. Our consistent professionalism and monthly industry nights paid off' says Killian, commenting that Northern Ireland has afforded them unique opportunities in a vibrant events industry.
With over a decade of experience in Ireland and the US, expanding into Northern Ireland was a natural step for the company. Bentley Productions' unique Event Management System which allows clients a direct-connect login to their individual event, was re-engineered to handle different currencies.
'Clients, especially blue-chip companies, really respond to this level of operation. Not only do we reduce the administrative burden associated with detailed planning and payment processing for event organisers, our creative team delivers WOW factor consistently'. Killian insists these elements have helped ease them into the Northern Ireland industry relatively quickly and comments,
'When Deep RiverRock approached us, it was an affirmation that our hard work and also the innovative approach by the team at Bentley Productions have really established our position in Northern Ireland. We are delighted to be involved with Deep RiverRock and GroceryAid.'
The Deep RiverRock Summer Barbeque for GroceryAid takes place on Friday 19th June at Titanic Belfast. See www.groceryaid.org.uk for more details.